VALUES THAT SAVE THE WORLD
Our core values power our zeal to promote greener living.
Relentless Marketing Solutions:
Powerful Voices for Clean Energy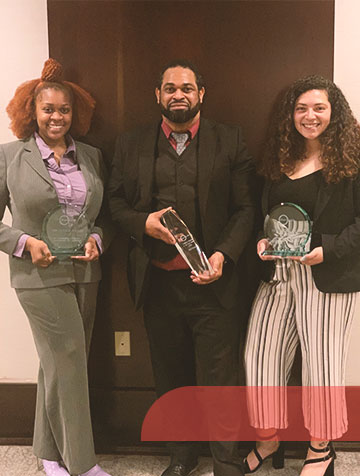 With Relentless Marketing Solutions, People Get Excited to Go Green
At Relentless Marketing Solutions, we share a vision to promote green energy solutions and keeping communities safe with door delivered necessities. Our work helps them make a difference for our planet.
Our work flows naturally from our passion for being a force for good. It's easy to understand our drive when you know that we only partner with companies who have visions to build a movement around sustainable choices. Using our consulting and marketing genius, we connect their messages with the right consumers. From renewable energy, like wind power, to water deliveries straight to businesses and families' doorsteps, we're giving people and businesses tools to walk more lightly on the planet, one solution at a time.
This mission is what fuels us. How do we do it? Through customer acquisition strategies that reach people on a personal level. We create outreach based on individual needs that we identify through careful research. We connect on a meaningful level, which boosts our ability to take clean energy solutions into every town and city.
Values That Power Relentless Marketing Solutions's Passion
The focus of all our energy is on bringing awareness to individuals and businesses that would benefit from low-carbon power and smart technology solutions. Every day, we channel our enthusiasm for this shift toward sustainable choices into the work we do. The combination of our individual passions with the effectiveness of our outreach approach is potent. We're proud to be part of what's making the world a better place.
Professional Know-How

At Relentless Marketing Solutions, our team has mastered customer acquisition outreach. We bring our collective talent together to achieve powerful results for Inspire Energy, Nestle, and our company.

Imagination at Work

Forget the status quo. Within the Relentless Marketing Solutions office, we continually push each other to go to new territory and take risks. We empower our people to innovate, which ensures our competitive edge.

Cohesiveness

Our Relentless Marketing Solutions culture is steeped in collaboration and common goals. We share a commitment to making clean energy options dominant in our world. Our camaraderie is evident in all we do.

Results-Driven

It's not enough to talk about changing the world. Relentless Marketing Solutions' objective is to use our platform to impact real progress.
Relentless Marketing Solutions' work flows naturally from our passion for making the world more sustainable.
OUR SHARED VALUES ARE CREATING CHANGE.
Serving across Princeton, Doylestown, Trevose, Trenton, Lansdale, King of Prussia, Philadelphia, Pennsylvania, Mount Laurel Township, Voorhees Township, Deptford, McGuire AFB, New Jersey, and the surrounding areas.